YOGA NECESSITIES: IVY PARK AND RECKLESS RED-OM
RECKLESS RED-OM YOGA MAT
LAST YEAR I DISCOVERED THE PERFECT MAT FOR A GOOD SWEAT SESH, IT'S GREAT FOR BIKRAM AND HOT YOGA ESPECIALLY. THE RECKLESS RED-OM MAT IS REALLY GREAT QUALITY THAT YOU CAN FEEL.
5 REASONS YOU SHOULD PURCHASE ONE
IT'S GREAT FOR SOAKING UP LIQUIDS

THE TEXTURE IS SO SOFT BECAUSE OF THE MICROFIBER TOP

THE MORE YOU SWEAT, THE MORE TRACTION YOU FEEL

THE'VE MADE AN ECO-FRIENDLY PRODUCT!

IT'S A CROSS BETWEEN A TOWEL AND A MAT!
WHEN I USED THIS MAT IN A BIKRAM HOT YOGA CLASS, I FELT LIKE I HAD AN EXCELLENT GRIP AS THE ROOM GOT HOTTER.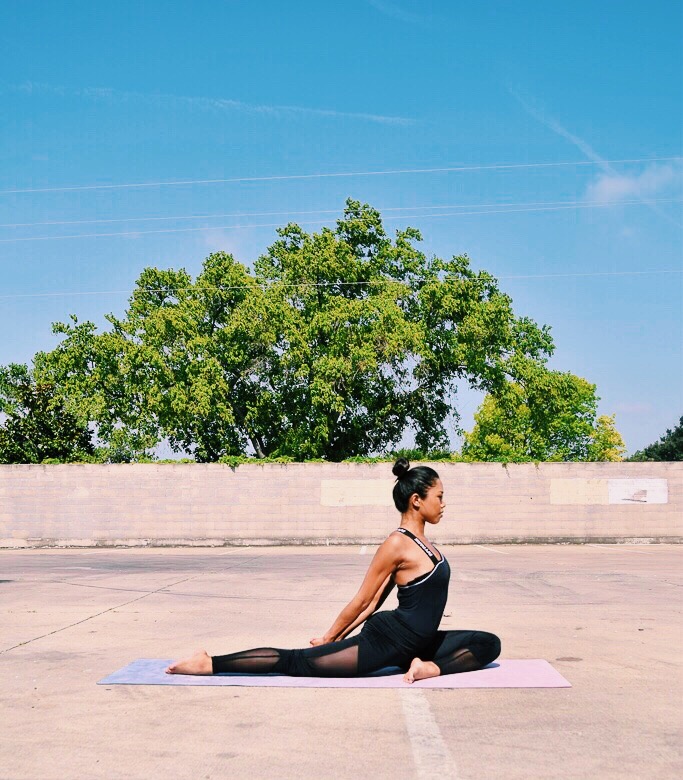 I LOVE THE ROSE QUARTZ & SERENITY COLOR COMBINATION, IT'S A CALMING COLOR! YOU CAN PRE-ORDER FROM ANY OF THEIR 5 GORGEOUS COLORS ONLINE HERE.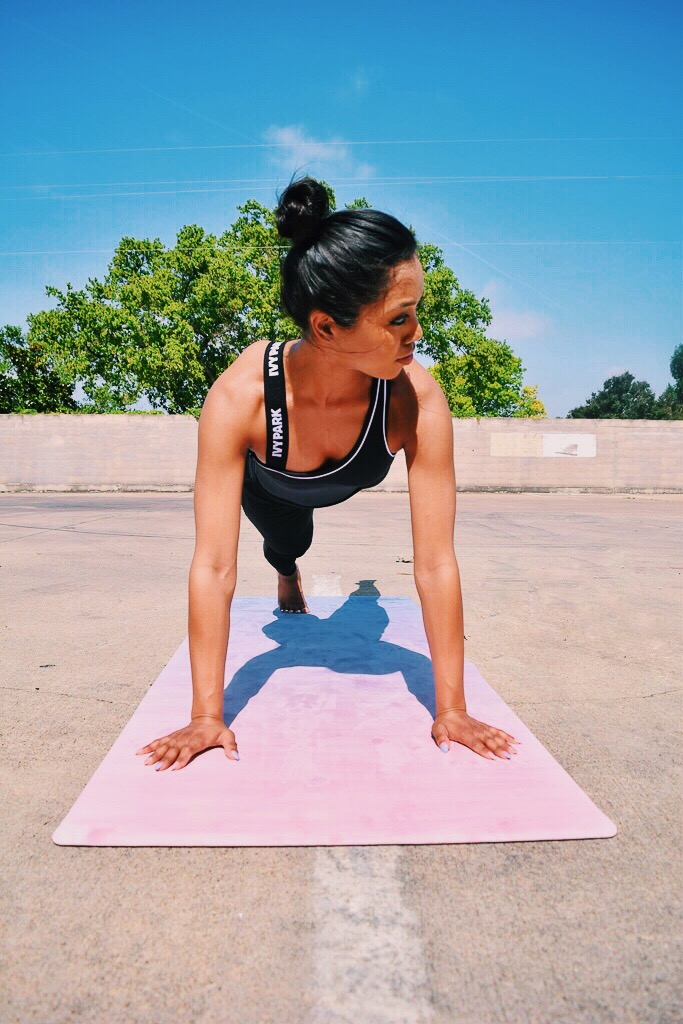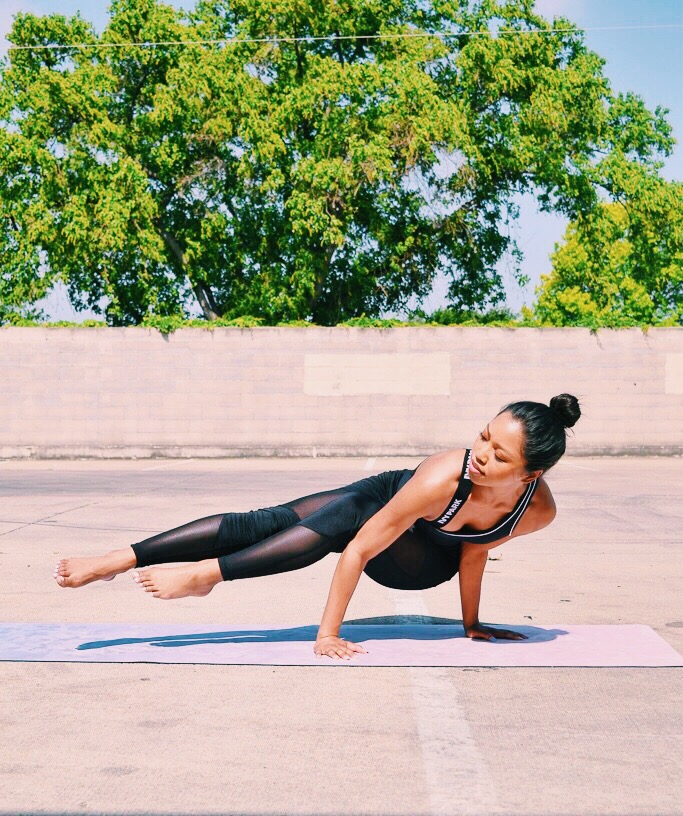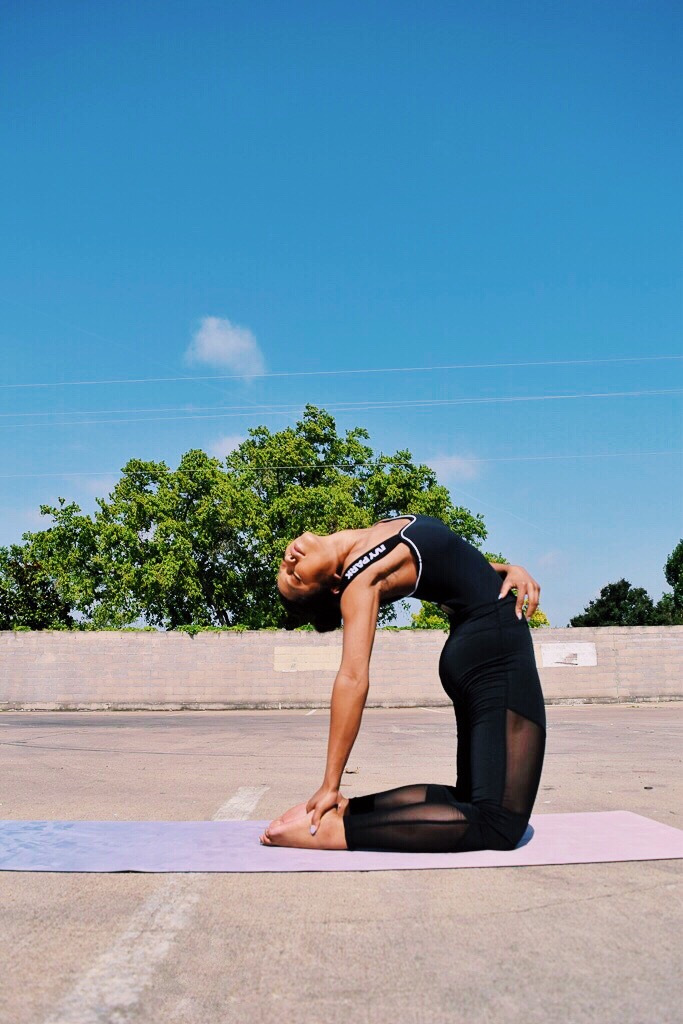 ELASTIC LOGO RIBBED BODYSUIT
I LOVE THIS BODYSUIT BECAUSE IT'S VERSATILE, I WEAR IT OUT AT NIGHT AND I WEAR IT FOR A CUTE SHOOT LIKE THIS LOL
IMMA KEEP IT REAL, I DON'T WANT TO WORK OUT IN THIS ONE BECAUSE IT'S JUST SO PRETTY, BUT JUST KNOW THAT YOU TOTALLY CAN! IT'S A VERY COMFORTABLE PIECE! THE BODYSUIT HAS A LOGO STRAP DESIGN WITH AN OPEN-BACK FEATURE.
OUTFIT INSPO:
PAIR IT WITH A LEATHER JACKET AND SOME RIPPED JEANS.

WEAR IT WITH A PLEATED SKIRT AND LACE UP HEELS.

THROW SOME BLACK CULOTTES ON AND SOME SNEAKERS, MAKE IT ULTRA CHIC FOR A WALK AROUND THE CITY OR SHOPPING DAY.