IT'S HERE! DOWNLOAD MY LATEST YOGA SEQUENCE: THE BALANCE CHALLENGE
THE BALANCE CHALLENGE
| FALL IS FINALLY HERE! WHO'S READY FOR HALLOWEEN!? GUYS, I'VE BEEN COOKING UP SOMETHING FUN FOR YOU! IN CELEBRATION OF THE SEASON, I DESIGNED A NEW YOGA SEQUENCE CALLED "THE BALANCE CHALLENGE". I ALSO HAVE A SPECIAL ANNOUNCEMENT SO KEEP READING!

| BETWEEN WORK AND TEACHING, I HAD A CREATIVE MOMENT AND STARTED TO PUT MY IDEAS ON PAPER! AND BECAUSE I LOVE THIS LIFESTYLE AND BELIEVE IN SHARING KNOWLEDGE, I DECIDED TO PUBLISH SOME OF MY OWN WELLNESS AND FITNESS TIPS IN A FORMAT AVAILABLE TO EVERYONE!

| FINALLY! AN ON-THE-GO GUIDE FOR YOUR VACATIONS, WORK TRIPS, AND STRESSFUL DAYS. THIS CHALLENGE WILL STRENGTHEN YOUR MIND + BODY, ALL IN ONE! WHEN WE LEARN TO BALANCE OURSELVES IN THE PHYSICAL, WE ALLOW SPACE FOR SERENITY IN OUR EMOTIONAL AND MENTAL SPHERES.

| THE GUIDE INCLUDES A STEP BY STEP YOGA SERIES THAT PROMOTES MUSCLE ACTIVATION IN THE CHEST, SHOULDERS, CORE, GLUTES, AND BACK. YOU WILL SWEAT THE MORE YOU REPEAT THE SEQUENCE. DON'T WORRY IF YOU CAN'T DO EVERY POSE AS YOU CAN MODIFY THEM ON YOUR OWN AND CHALLENGE YOURSELF AS YOU GO!

| BELOW ARE SOME GIFS I MADE FOR YOU TO FOLLOW ALONG AND SHARE WITH YOUR FRIENDS. DOWNLOAD MY GUIDE AND TELL ME ABOUT YOUR EXPERIENCE IN THE COMMENTS!
1 | BEAST MODE: PLANK POSE
2| CORE POWER AT ITS FINEST: WARRIOR I
3 | SIDE ANGLE VIBES COME THROUGH
4 | SIDE PLANKING LIKE A BOSS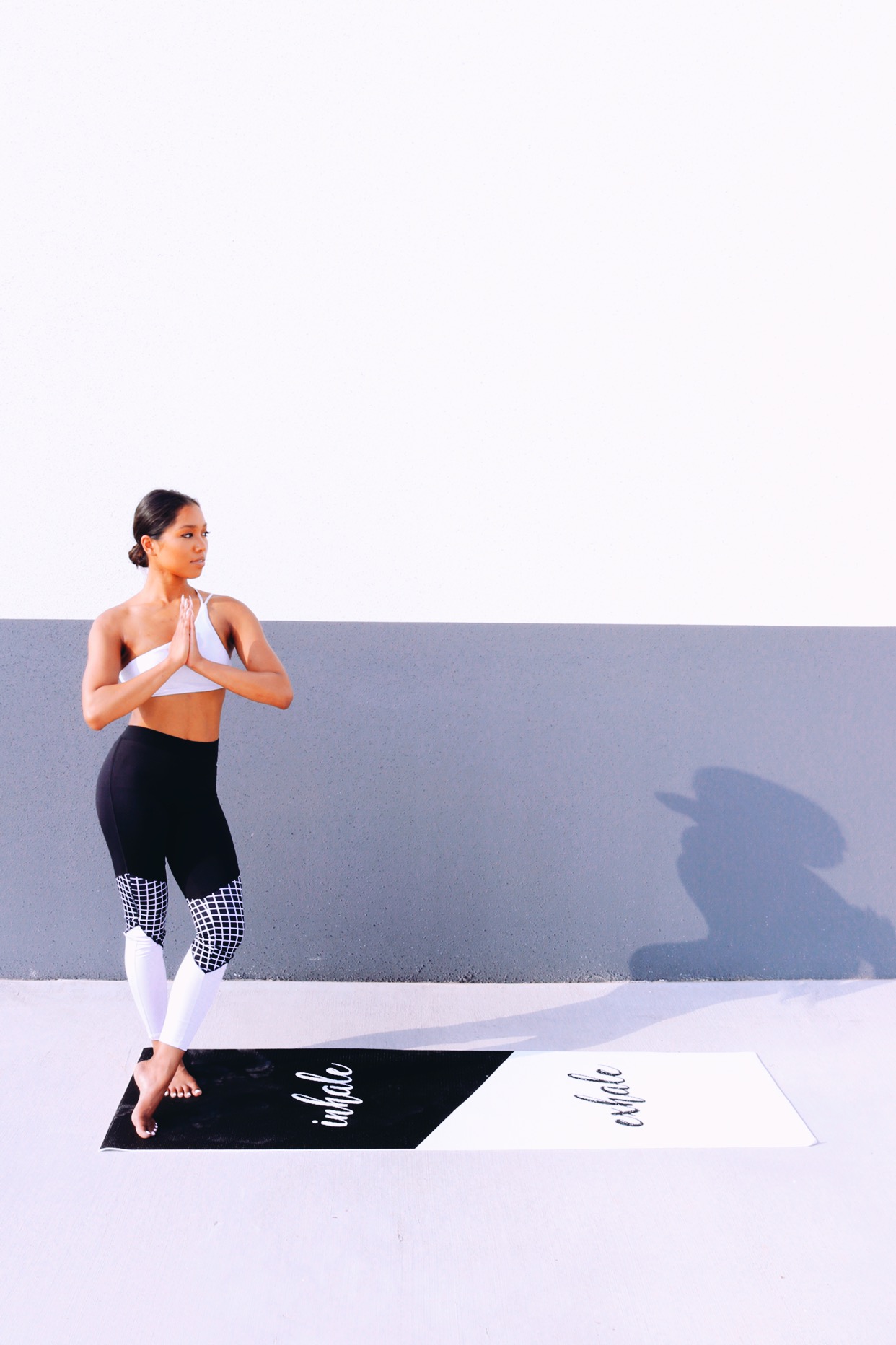 TAKE A MOMENT TO CONNECT WITH YOUR HEART CHAKRA. YOUR LIFE FORCE IS ALWAYS THERE TO GUIDE YOU. TRUST IT. MAKE TIME FOR IT. MOVE WITH IT.
I'M SHARING SOME SPECIAL NEWS WITH MY LIFE ON A MAT FAMILY! NEXT MONTH, MY GOOD FRIEND CANDACE IS HOSTING HER OWN EVENT CALLED "THE ROAD THROUGH DISCOMFORT" ON FRIDAY, OCTOBER 26 AT FOR THE CULTURE STUDIOS | 4220 MAIN ST. DALLAS

JOIN US FOR AN EVEING OF WELLNESS, GOOD CONVERSATION + HOLISTIC GATHERING! I'LL BE SHARING MY OWN STORY AND MY "ROAD THROUGH DISCOMFORT.