SAN DIEGO | 5 DOWNTIME TIPS + A LITTLE LESSON LEARNED
SAN DIEGO KIND OF WEEKEND
HEY FRIENDS + YOGIS, WHAT'S GOOD? THE SUMMER IS COMING TO AN END, CAN'T BELIEVE WE'RE GOING INTO FALL NEXT MONTH! SUMMER 2018 HAS BEEN BUSY FOR ME AS I'VE BEEN TEACHING LOTS OF YOGA AND DOING POP UPS AROUND THE CITY. I LOVE IT AND IT KEEPS ME SHARP! BUT IT'S ALSO A LOT OF ENERGY. DOWNTIME IS KEY IF YOU WANT TO SUSTAIN YOUR BODY + MIND. GOING AWAY FOR A LITTLE GETAWAY IS HEALTHY WHEN YOU'VE REALLY WORKED HARD THROUGH THE YEAR. YOU ABSOLUTELY MUST LET YOURSELF REST.
GOING TO SAN DIEGO WAS A GREAT WAY FOR ME TO ESCAPE AND ENJOY THE BEAUTIFUL WEATHER + SPEND A LITTLE TIME IN NATURE. IN THE SPIRIT OF WELLNESS AND SELF LOVE, I'M SENDING OUT 5 TIPS ON HOW I GET THE MOST OUT OF MY REST & RELAXATION TIME WHILE ON VACATION.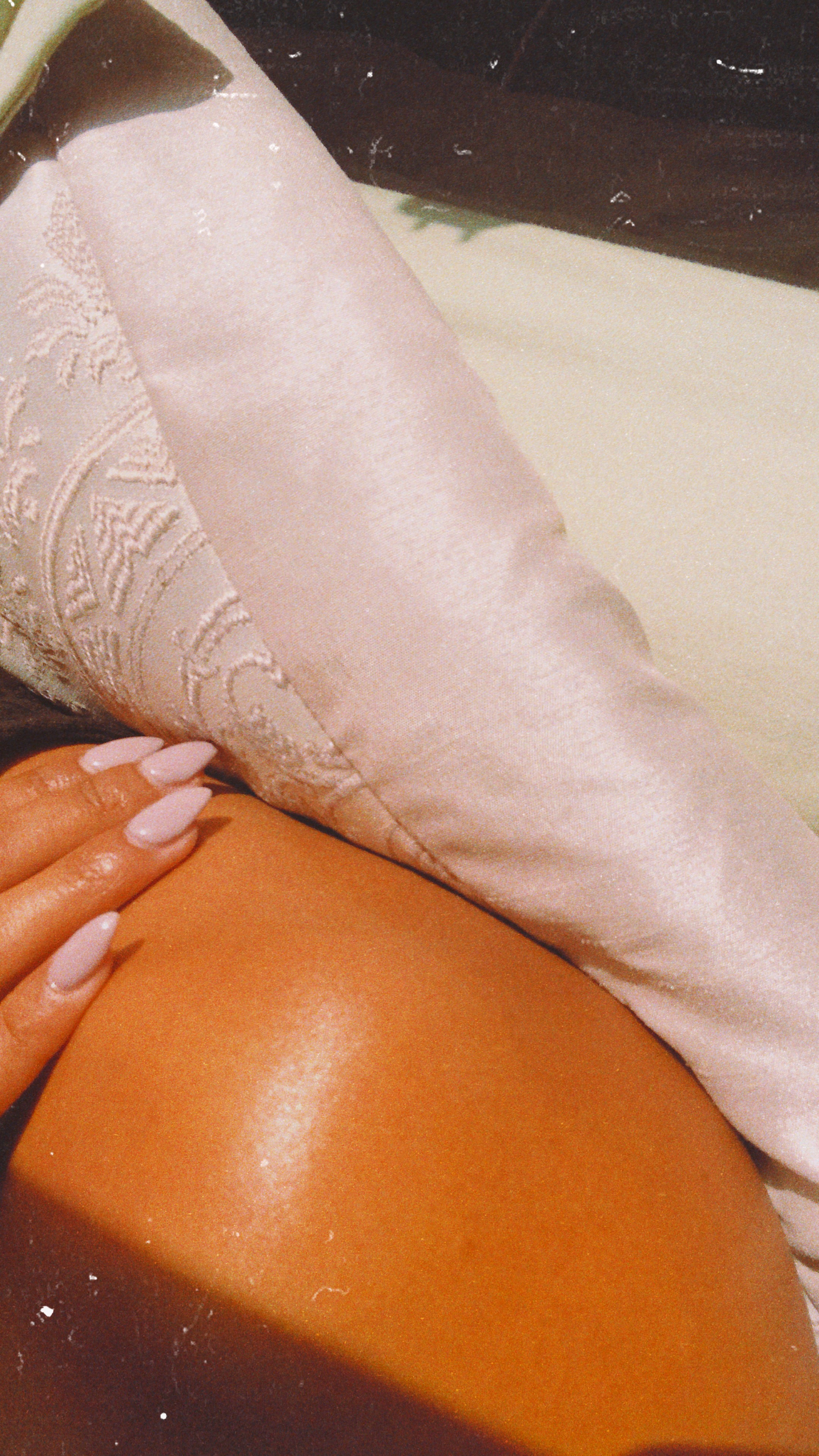 IT CAN REALLY BE TEMPTING TO GET UP AND TACKLE YOUR AGENDA. FOR ME, I STRUGGLE WITH SLEEPING IN, ESPECIALLY ON VACATIONS! I DESPISE IT. BUT I KNOW IT'S NECESSARY IN ORDER TO HEAL MY MUSCLES AND REFRESH MY SYSTEM.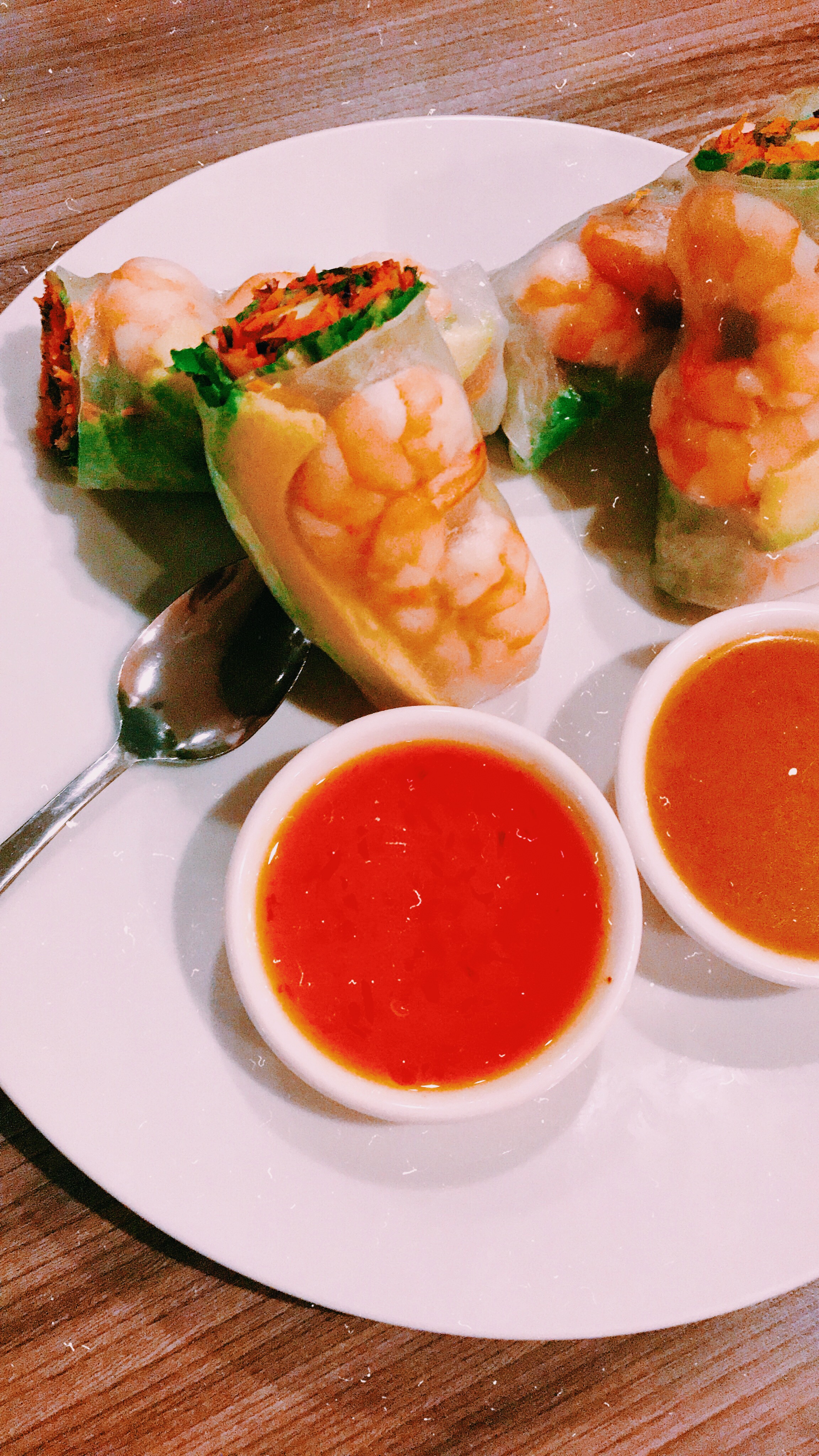 2 | HAVE THE LATE NIGHT SNACK
DON'T SPEND TOO MUCH TIME COUNTING CALORIES. JUST REMEMBER TO EAT YOUR FRUITS AND VEGGIES AT SOME POINT ON YOUR TRIP! R&R IS ABOUT LETTING YOURSELF INDULGE A LITTLE.
WE HAD THE BEST CRAB FRIED RICE AT SAB LAI THAI KITCHEN.
THE COLOR BLUE REALLY STOOD OUT TO ME WHILE I WAS IN SAN DIEGO. FROM THE SKY TO THE OCEAN, EVERYTHING SEEMS SO BRIGHT AND FULL OF COLOR. THE FAUNA IS ABSOLUTELY BEAUTIFUL. I COULD TASTE THE SALT IN THE OCEAN. I LOOKED UP AT THE WHITE SEAGULLS AS I WALKED NEAR THE SEDIMENT AND SAND. I GOT A NICE BROWN TAN TOO. OVERLOOKING A BRIDGE, I COULD SEE TRAIN TRACKS FOR MILES. I WONDERED WHO HAD BEEN ON THAT TRAIL ONCE BEFORE. WHERE DID IT LEAD TO?
3 | THE LESS HEAT THE BETTER
I WAS THAT GIRL THAT ALWAYS FELT THE NEED TO HAVE MY HAIR PERFECT ON TRIPS. BUT TRUTHFULLY, IF YOU'RE TRYING TO CUT STRAIGHT TO THE FUN, TOSS THE STRAIGHTENER FOR MOST OF THE TRIP AND JUST PUT A LITTLE COCONUT OIL & LEAVE-IN ON YOUR STRANDS. IT WAS PERFECT FOR THE BEACH!
4 | MAKE NATURE A PRIORITY
TRY TO MAKE IT A FUN GAME TO TRY AND SPOT DIFFERENT FLOWERS OR PLANTS ON YOUR TRIP. IT'S LIKE COLOR THERAPY. YOU'LL REMEMBER ALL THE HUES AND TEXTURES WHEN YOU GET HOME. ALL OF THE MENTAL IMAGES YOU COLLECTED ON THE TRIP WILL BE STORED FOR LIFE. AND THESE MEMORIES ARE THE MOST MEANINGFUL.
5 | GOING HAM ISN'T NECESSARY
IF YOU'RE USED TO THE WEEKDAY ROUTINE OR FEEL GUILTY FOR NOT WORKING OUT, TRY TO GET IN ONE SESSION. IF YOU RUN DAILY, GET IT IN EARLY. IF YOU LIFT WEIGHTS, HIT THE HOTEL GYM. JUST DON'T OVER DO IT! I DEFINITELY WENT ABOVE AND BEYOND AT BIKRAM'S YOGA AND NEARLY FAINTED AFTER CLASS! SO KEEP IT LIGHT + SIMPLE.