4 SKINCARE BRANDS TO TRY THIS SPRING | WHAT'S ON MY BATHROOM SINK?
My Skincare Philosophy
Since I was a young girl, I grew up seeing the importance of skincare. My mother being Pacific Islander, she always had super soft skin. I was introduced to Olay and Pond's straight from her bathroom lol. But she always had stashes of cocoa butter sticks, Vaseline, Just for Me hair milk and baby oil! She was so good like that. It was her way of building me up, to have products unique to my skin tone and hair type. She had her stuff and I had mine. When it came to beauty, she taught me to embrace my natural, to not be defined by the industry standards. She always used products that were intended for me. One of my favorite memories was picking out scented lotions and lip balms from the Avon catalog! those were literally the best times because it was the first time I could have a say in my own skincare. from an early age, it was consistently instilled in me to practice self-preservation, good sun protection and lots of hydration. and It was from those experiences I learned to test products on my own and find what worked for me.
Today I have my own regimen. The beauty + skincare landscape has changed so much in the sense that products are now more global and cross-generational. As a consumer, we no longer have to be a specific age or ethnic group to find that a product works for us. There are so many products being marketed to us, it can be overwhelming. it can feel as though we need to keep up and stay on trend. So how do we know what to select and what to discontinue?
When it comes to skincare, my personal philosophy is self-preservation, sun protection, and lots of moisture. I also look at it as a financial investment. Once I've committed to a regimen, I stick to it for a couple of seasons, or just long enough to see if there's a real difference. Through research and sample-testing, I choose brands based on what seems to best heal my skin and keep it healthy + cleansed. From there, it really helps if the brand has company longevity, good customer reviews, and if their products are good on the environment.
I have selected four skincare lines that I'm loving right now. Keep reading to find out why I've chosen them!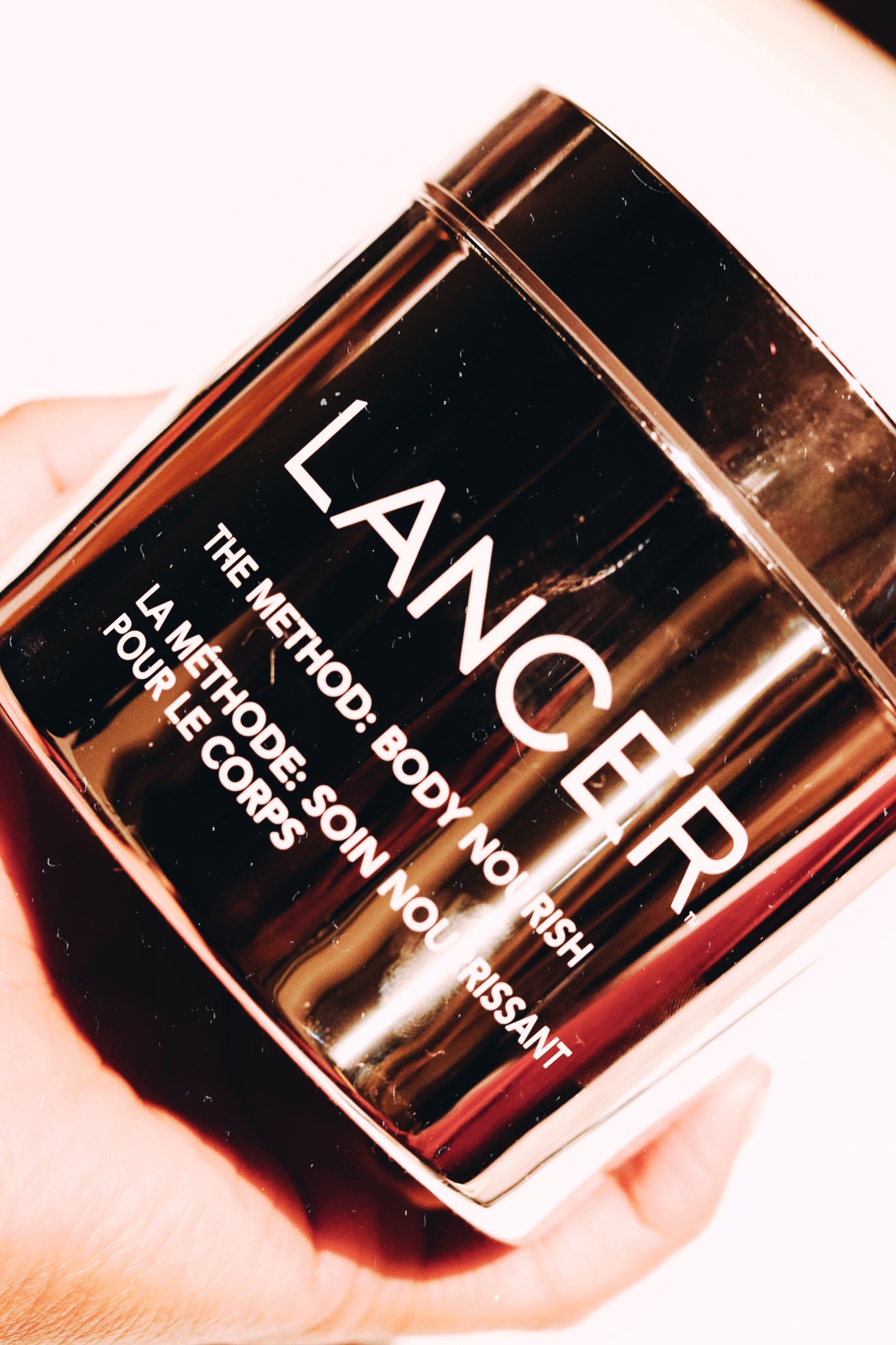 Body Hydration |
Lancer Skincare
Best known for The Lancer Method, Dr. Lancer created a skincare system for a healthy glow. It's a polish, cleanse, and nourish method. My current favorite is the nourish step. i wanted a product that would be great for all-over skincare. i wanted it to feel stronger than drugstore brands.
favorite INGREDIENTS: I use The Method: Body Nourish because it has hyaplex and 10% glycolic acid which helps with discoloration. he has also included African moisturizing agents: marula oil, shea butter, and kigelia fruit extract.
WHY: IT WAS BETWEEN THIS PRODUCT OR JOSIE MARAN'S organ BODY BUTTER. I WENT WITH DR. LANCER'S BECAUSE OF THE HEALING PROPERTIES. I NEEDED A STRONG BODY MOISTURIZER AND BECAUSE HE IS ALSO A CERTIFIED DERMATOLOGIST, I TRUSTED THAT THIS PRODUCT WOULD WORK FOR ME. SO FAR, IT HAS BEEN AMAZING!
WHEN: i apply the method: body nourish at NIGHT SO THAT IT FULLY ABSORBS INTO MY SKIN AND I WAKE UP SOFT + SUPPLE.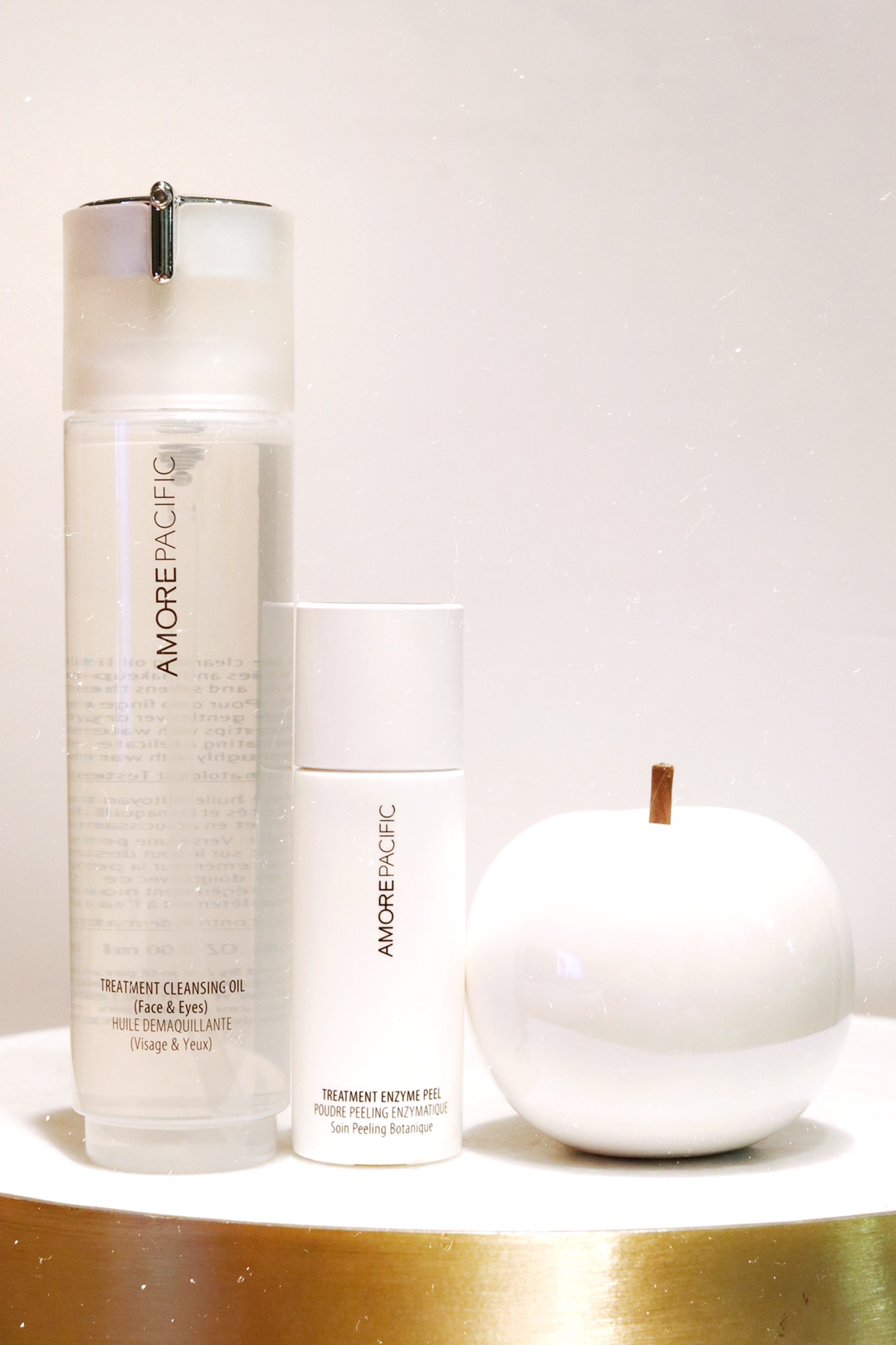 Cleanser + Exfoliator |
AMOREPACIFIC
I ABSOLUTELY ADORE THIS ASIA-BASED SKINCARE BRAND FOR THEIR PURSUIT OF pursuing "ethical product development, environment protection, and social contribution". I FELL IN LOVE WITH amorepacific BY WAY OF A SEPHORA SAMPLE. I use the amorepacific treatment cleansing oil and it's sister treatment enzyme peel.
favorite INGREDIENTS: THE CLEANSER INCLUDES COCONUT OIL, GINGER / PAPAYA / SUGAR CANE EXTRACTS. the enzyme peel has camellia extract and jujuba fruit extract.
why: I REMEMBER THE CLEANSING OIL FEELING SOOO WARM AND HYDRATING AS IT BROKE APART MY MAKEUP AND OIL BUILD-UP. I LOVED THE WAY IT FELT. IT TURNS INTO THIS silKY EMULSION WHEN IT HITS THE WATER! the enzyme peel is amazing. It's a powder that is finely ground up and also changes texture when it's mixed with water. It's the most gentle exfoliator out there! put it this way, would you rather use a powder exfoliator or harsh beads?
WHEN: SO I USE THE CLEANSING OIL AS MY WEEKDAY CLEANSER AND THE ENZYME PEEL FOR THE WEEKEND.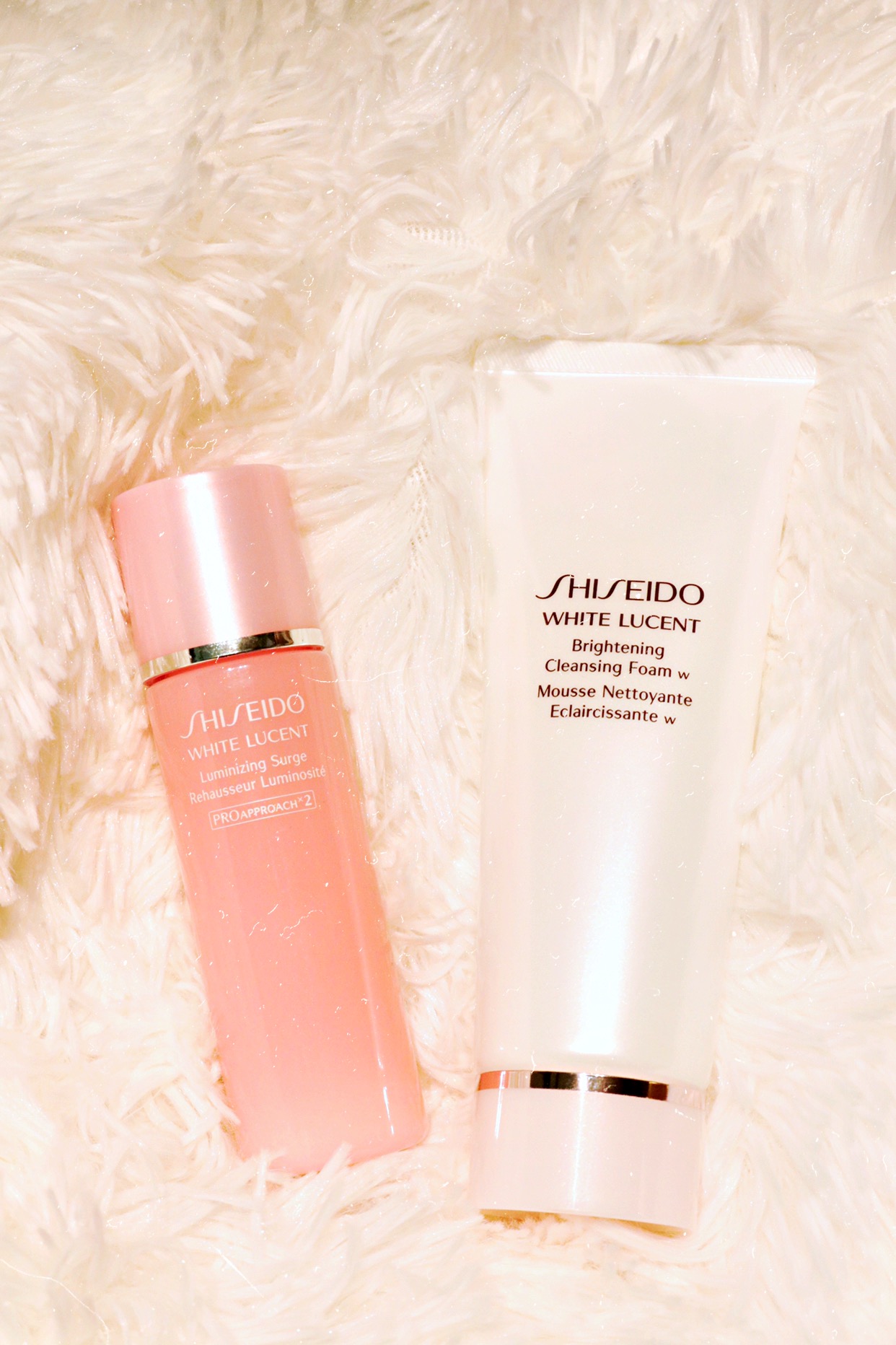 Work Trip Skincare |
Shiseido
ever since I was young, i've always seen shiseido as one of the leading beauty and skincare lines. my curiosity for shiseido came from seeing their products at the beauty counters in the asian grocery markets we would shop at. i got my first serum sample by way of sephora! it was their Ultimune Power Infusing Serum Concentrate. It led me to invest in the shiseido White Lucent Luminous Skin Starter Kit which is a 3 step system to cleanse, hydrate and tone. it includes the white lucent brightening cleansing foam, the White lucent luminizing surge, and the white lucent luminizing infuser. the kit is no longer available but you can buy the products separately.
favorite ingredients: all of the products are water-based! the surge technology has something called 4MSK which Helps protect skin from pollutants while creating luminosity. It also includes SAKURAResist Technology which is a dark spot reducer.
why: I find this system to be great for my oily skin. i am most oily when i get off work or when i'm active.
when: i use this for work or weekend trips. i need something that won't create excess oil. i admit that the luminosity factor is not extravagant but it's very efficient when traveling because it helps maintain the moisture balance.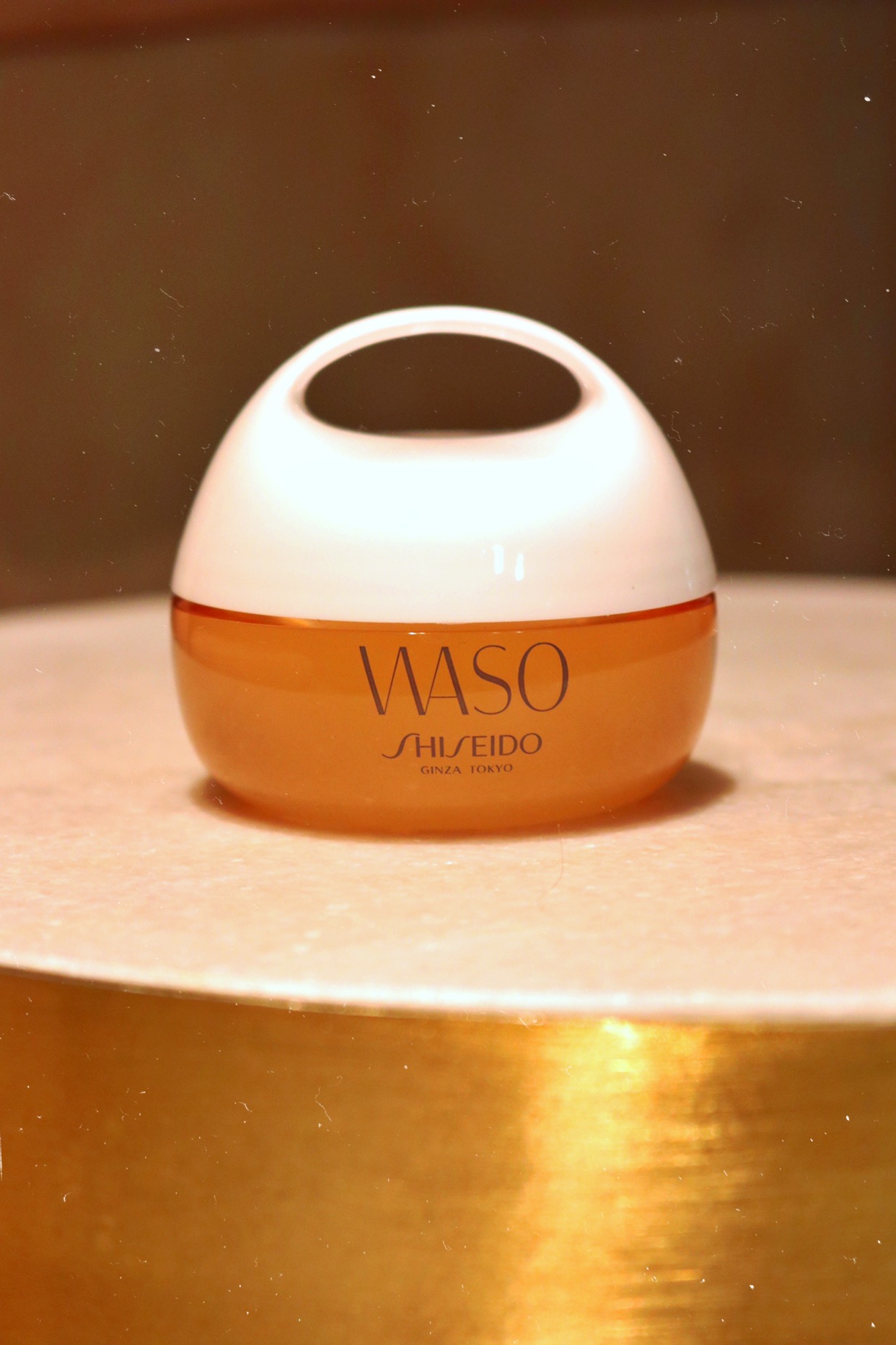 Night Hydration |

Shiseido
as i'm in my late 20's, it's never too early to start giving your skin extra moisture. i have a baby face so it's not so much about the fear of looking old, rather it's this intention of self-preservation. it's part of my skincare philosophy. for this part of my regimen, i use the shiseido waso clear mega-hydrating cream.
favorite ingredients: whole carrot cells and peony root extract; it also includes their PhytoResist System+ to help the skin fight internal and external stressors. I break out from time to time from stress so this is a plus!
why: I wanted a nighttime regimen that was simple and could triple as a face + eye + neck cream. i love the jelly-like texture as it doesn't make my skin too oily.
when: before bed + on the weekends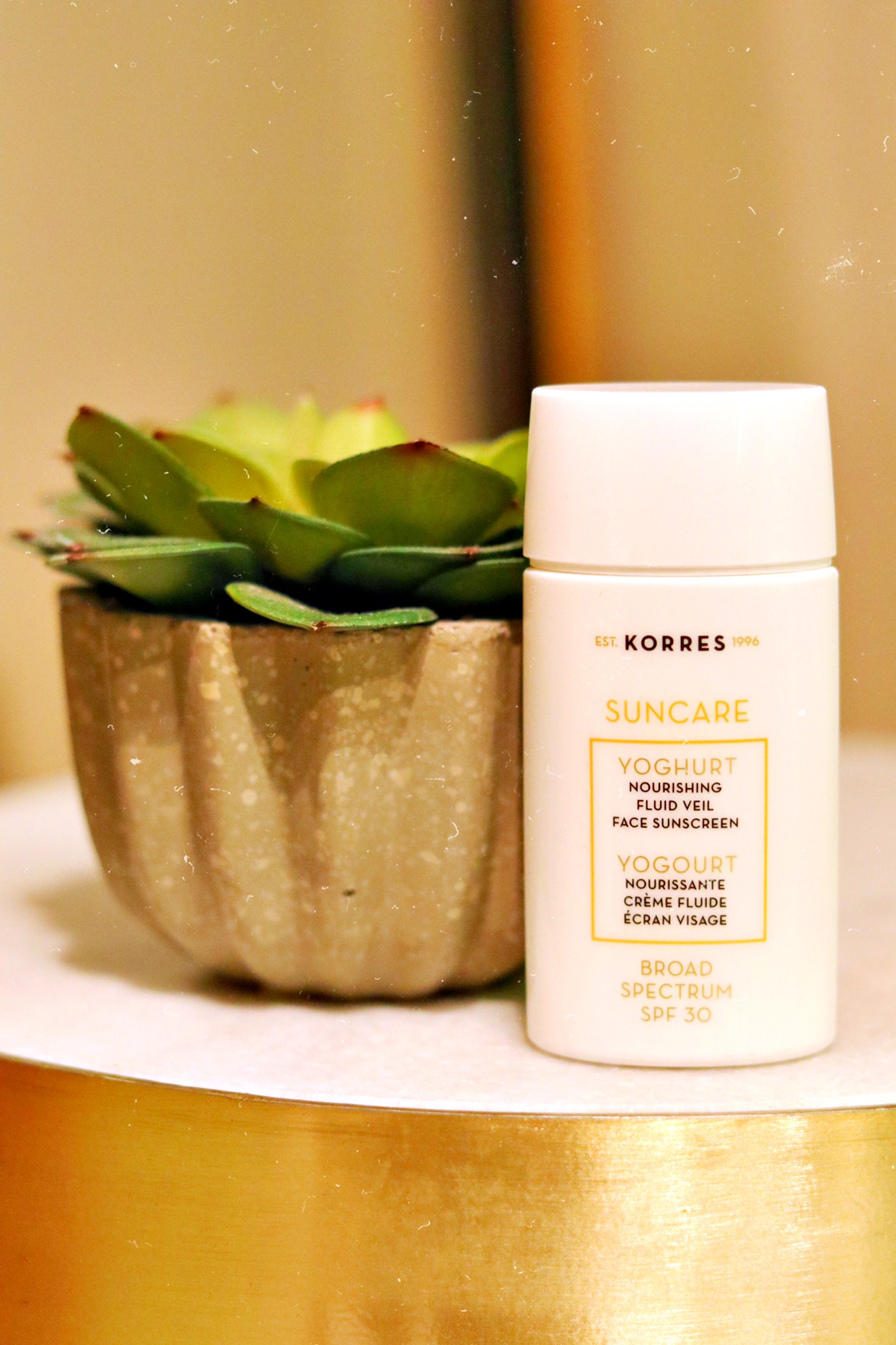 Suncare Essential |
KORRES
Korres is a brand that came from a Greek homeopathic pharmacy over 20 years ago. they use natural + high quality ingredients that are environmentally friendly + cruelty free. they incorporate the use of greek flora directly from greece's unique environment. i decided to invest in good suncare so that i could protect my face + neck every day. i use korres Nourishing Fluid Veil Face Sunscreen SPF 30.
favorite ingredients: Yoghurt which is Rich in skin-repairing proteins; they also included Rice & Camapu Extract for calming, and Provitamin B5
why: i love that i can add a few drops into my moisturizer to create a daily sun barrier. it's very lightweight but still has a hint of that sunscreen scent so you know it's really working.
when: i try to use it every single day